POSTDOKTORAND DO NOVÉ VĚDECKÉ SKUPINY NA ÚACH (detaily v inzerátu a v textu níže)
Postdoctoral position in synthetic main group chemistry
At the Institute of Inorganic Chemistry, Czech Academy of Sciences (IIC CAS), we are forming a new research team dedicated to main group chemistry. We search for new members to work on interdisciplinary project devoted to reactivity of highly Lewis acidic molecules.
The applicant is expected to be engaged in synthesis and characterization of novel cationic Lewis superacids, develop their knowledge and application in catalysis, molecular sensing and photophysical properties
We offer
Full time contract for a period of 2 years (with possible extension)
Competitive salary
Support from Czech Academy of Sciences, the largest research institution in Czech Republic
Subsidized accommodation near the place of work or in Prague
Holistic approach, space for your creativity
Friendly and supportive environment
Opportunity to join the research group at an early stage and participating on its growth
We require
D. degree in inorganic, organic or related fields of chemistry
Strong publication record proving experience in small molecule synthesis and its characterisation (NMR, MS, IR)
Courage, self-motivation and proactive attitude
Fluent English (knowledge of Czech language is not required)
Experience in handling air-sensitive compounds (Schlenk techniques, glovebox...), high and low pressure gas manifolds and/or knowledge of computational chemistry is an advantage
Additional information
Place of work: Řež near Prague, Czech Republic (ca 15 minutes by train from Prague)
Expected start 1 January 2024 or as soon as possible.
Deadline for applications – end of September 2023
For any details please contact Dr. Karel Škoch directly at skoch@nulliic.cas.cz
----------------------------------------------------------------------------------------------------------------------------------
SYNTETICKÝ CHEMIK, ODBORNÝ NEBO VĚDECKÝ PRACOVNÍK ČI POSTDOKTORAND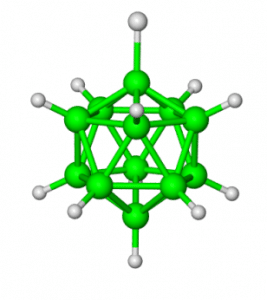 Základní popis
Jedná se o práci na pomezí anorganické a organické chemie.
Náplň práce
Syntéza nových elektro-neutrálních a iontových klastrových sloučenin boru, jejich komplexů s přechodnými kovy a funkčních molekul pro pokročilé aplikace, především ve vývoji nových netradičních léčiv.
Většinu náplně bude představovat samostatná práce v laboratoři, zejména příprava nových látek s cílenými vlastnostmi a jejich charakterizace.
Příprava podkladů pro publikační výstupy a periodické zprávy projektů.
Požadavky
Ukončené VŠ vzdělání v oboru anorganická, organická chemie, či podobném oboru, Ph.D. titul je výhodou.
Alespoň středně pokročilá znalost anorganické či organické syntézy.
Základní znalosti charakterizace látek metodami NMR, MS, UV-Vis spektroskopie a dalších metod.
Odpovědnost, spolehlivost a motivace přispět ke splnění společných cílů.
Znalost MS Office; znalost práce s odbornou literaturou.
Anglický jazyk na dobré úrovni.
Ochota k učení se nových věcí.
Co nabízíme
Plný pracovní úvazek.
Různorodou pracovní náplň v základním výzkumu.
Práci v renomovaném mezioborovém kolektivu, který spolupracuje se špičkovými světovými pracovišti.
Možnost práce na výzkumu orientovaném na využití v praxi, možnosti dalšího studia a vzdělávání.
Nástup dle dohody.
Místo pracoviště
Husinec - Řež
Výborná dopravní dostupnost z Prahy (vlak, bus, kolo).
Kontakt
Pokud Vás nabídka zaujala, pošlete prosím motivační dopis, spolu s vaším strukturovaným životopisem a doporučením Vašeho předchozího zaměstnavatele či školitele na na e-mailovou adresu gruner@

null

iic.cas.cz (Bohumír Grüner).