The Institute of Inorganic Chemistry of the Czech Academic of Sciences is an important organization focused on basic and applied research in the Central Bohemia Region. We offer these positions of post-doc/researcher.
Postdoc / researcher for single crystal structure analysis
Job description
Taking Care of single crystal X-ray diffractometer, measurement and solution of single crystal structure
Working in a small team to solve basic and applied research projects, support for professional growth, and the possibility of stays abroad
Cooperation on project preparation and implementation
Solving your own projects
Requirements
Ph.D. or an equivalent in the physical or chemical field.
Independence, reliability, diligence, flexibility, motivation to develop new things.
Publication activity or other results appropriate to the length and character of the practice.
What we offer
Full-time job, creative work environment and support of an experienced team
Stable background
High-quality research infrastructure
Adequate pay, subsistence allowance, subsidized language courses
The possibility of research oriented on practical use
Starting by agreement
Location
Husinec – Řež
Excellent accessibility from Prague (train, bus, bike).
Contact
Please send your application with a structured professional CV and a copy of your completed education documents to ecorchard@

null

iic.cas.cz (Petra Ecorchard).
Upon completion of the selection procedure, applicants will be informed by e-mail or telephone.
Postdoc / researcher for synthesis of new boron compounds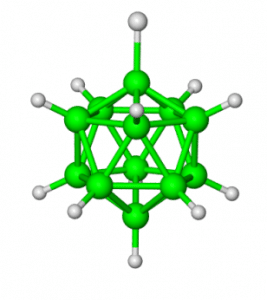 Job description
Scientific work on the borderline between inorganic/ organic / organometallic chemistry focused on synthesis of new substitution derivatives of neutral and ionic boron cluster compounds, their metal complexes and functional molecules, particularly those applicable in drug design.
This competitive appointment is intended to recognize distinguished postdoctoral associates in chemistry and to provide them with experience, mentoring and training to further develop their capabilities.
The engagement of early career research talent is critical to the success of Boron team mission areas.
Requirements
Ph.D. title in Inorganic, Organometallic or Organic Chemistry
Knowledge of organic or inorganic synthesis
Basic knowledge about caracterization of compounds by instrumentál methods such as NMR, MS, UV-Vis spektroskopy, etc.
Responsibilty, reliability and motivation to contribute to joint projects
Ability to learn about new topic.
What we offer
Full time sallary with possibility to compete for support from Czech Academy of Science Programme for excellent PostDocs. The full support of the internationally recognized Boron team will offer the candidate an excellent opportunity for development of a rewarding career in this field.
Location
Husinec – Řež
Excellent accessibility from Prague (train, bus, bike).
Contact
Please, send your CV, Motivation Letter along with Letter of Recommendation from your Thesis supervisor or your employer to: gruner@

null

iic.cas.cz (Bohumir Gruner)