"Searching for lights" - this is also a loose translation of the name of the Lumina quaeruntur premium, which the Academy of Sciences of the Czech Republic awards annually to the best scientists for the development of their own research group. This year, the award was also given to Karel Škoch from the Department of Materials Chemistry at the Institute of Inorganic Chemistry of the CAS. We congratulate him and wish him much success and joy in his work in the new laboratory. Colleagues from the IIC.
(The author of all photos in the article is Jana Plavec.)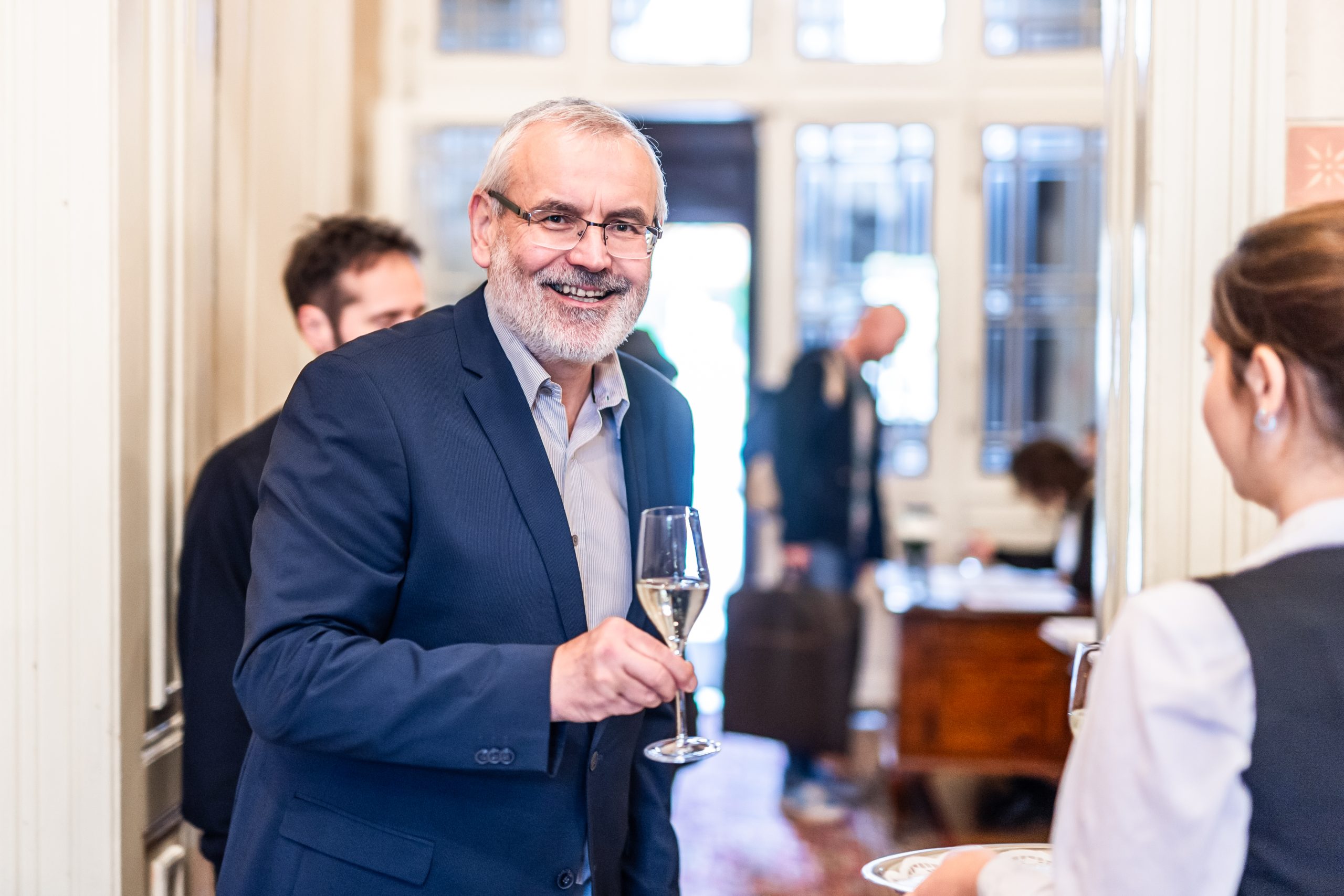 The award is very important for the entire research institute (in the photo, Kamil Lang, Director of the IIC CAS).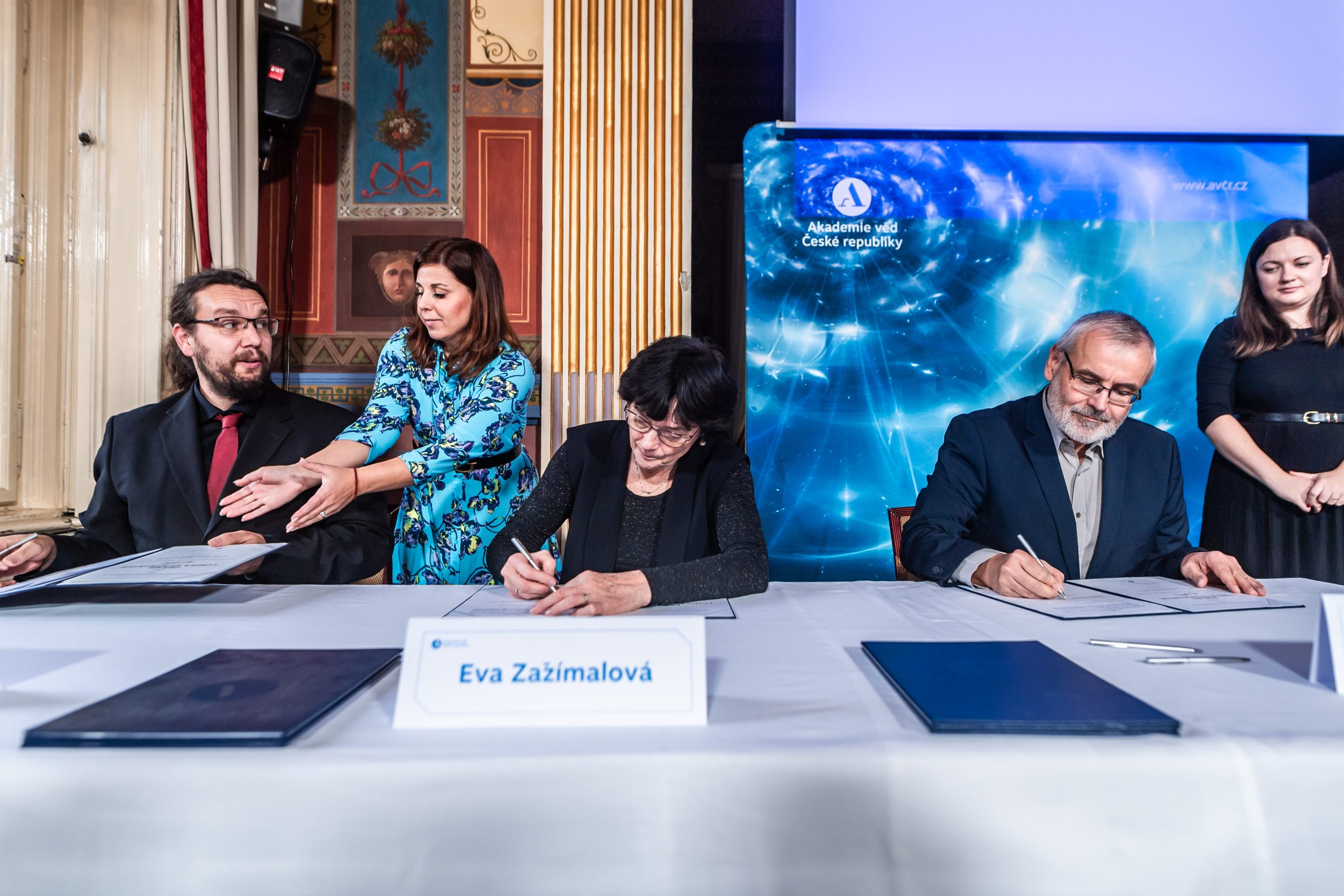 The award was received from the President of the CAS by scientist Karel Škoch and the Institute's Director Kamil Lang.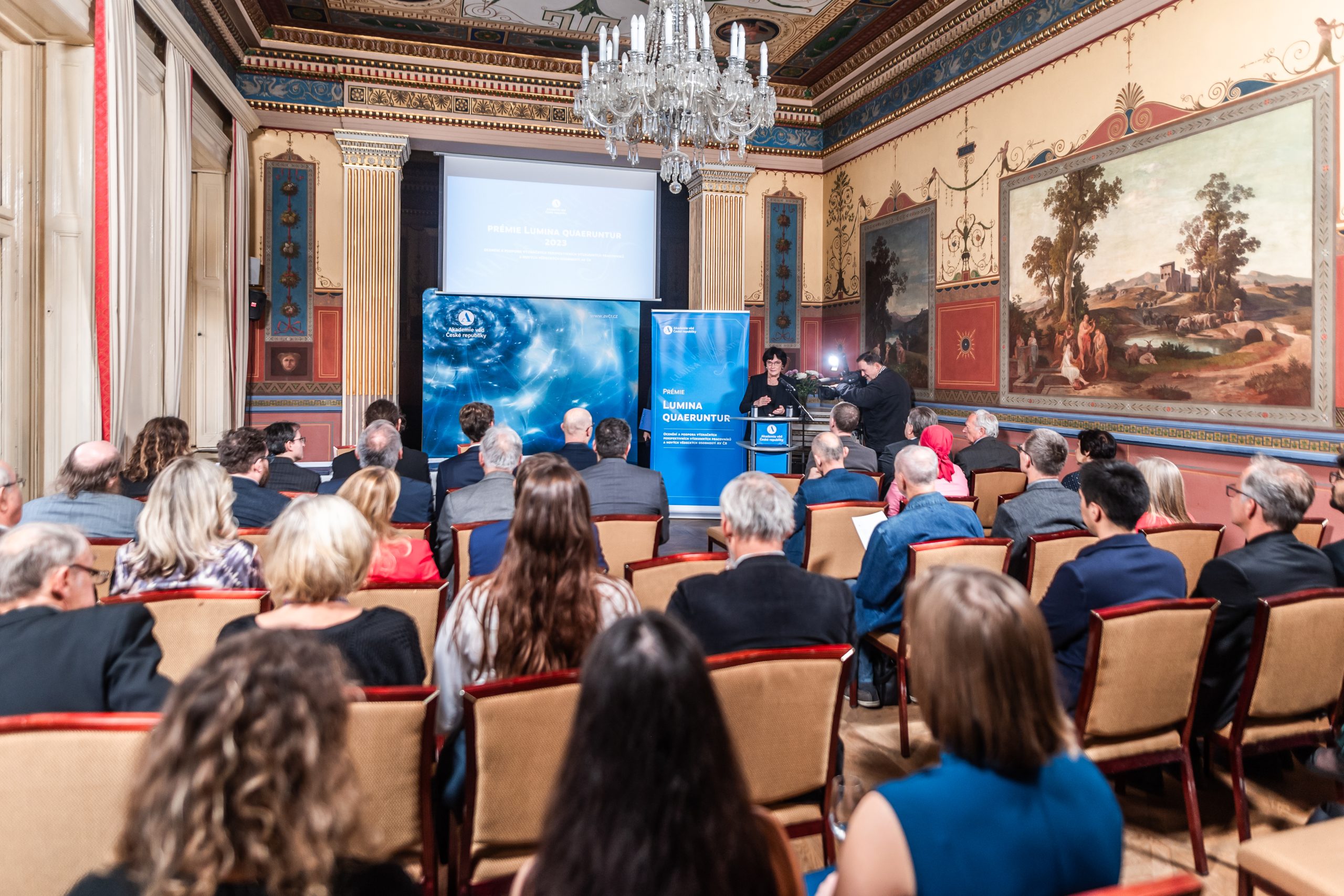 The ceremony took place in Villa Lanna. The award was presented by the President of the Academy of Sciences Eva Zažímalová.
5 laureates for 2023 (from left - physicist Jakub Vícha, biologist Gerrit Angst, chemist Karel Škoch, philosopher Davide Crippa, psychologist Kateřina Chládková)
Transition metal compounds such as palladium, rhodium or nickel are widely used in organic synthesis, e.g. in the preparation of pharmaceuticals or other biologically active substances. However, their disadvantages are high cost, toxicity or difficult availability. Karel Škoch's new research group will aim to find alternative processes that use elements closer to nature, such as boron, silicon or phosphorus, in the form of so-called Lewis superacids. These are electron-deficient molecules that have the ability to strip electrons from surrounding compounds, changing the arrangement of their electron shell and allowing them to enter into reactions that would not take place under standard conditions. In addition, the team will try to make the superacids even more efficient by preparing superacids in the form of positively charged particles that have even greater electron-withdrawing capabilities.
Videomedaillon by Karel Škoch (Academy of Sciences of the Czech Republic)