Jan Šubrt from the Institute of Inorganic Chemistry of the CAS was awarded the Emeritus Worker of the Czech Academy of Sciences for his many years of scientific merit. He received the award signed by the President of the CAS Eva Zažímalová on the occasion of his jubilee from the Director of the Institute Kamil Lang. On behalf of the entire Institute, Mr. Šubrt, we would like to congratulate you, thank you for your long-standing cooperation and wish you many more years of working together at the Institute.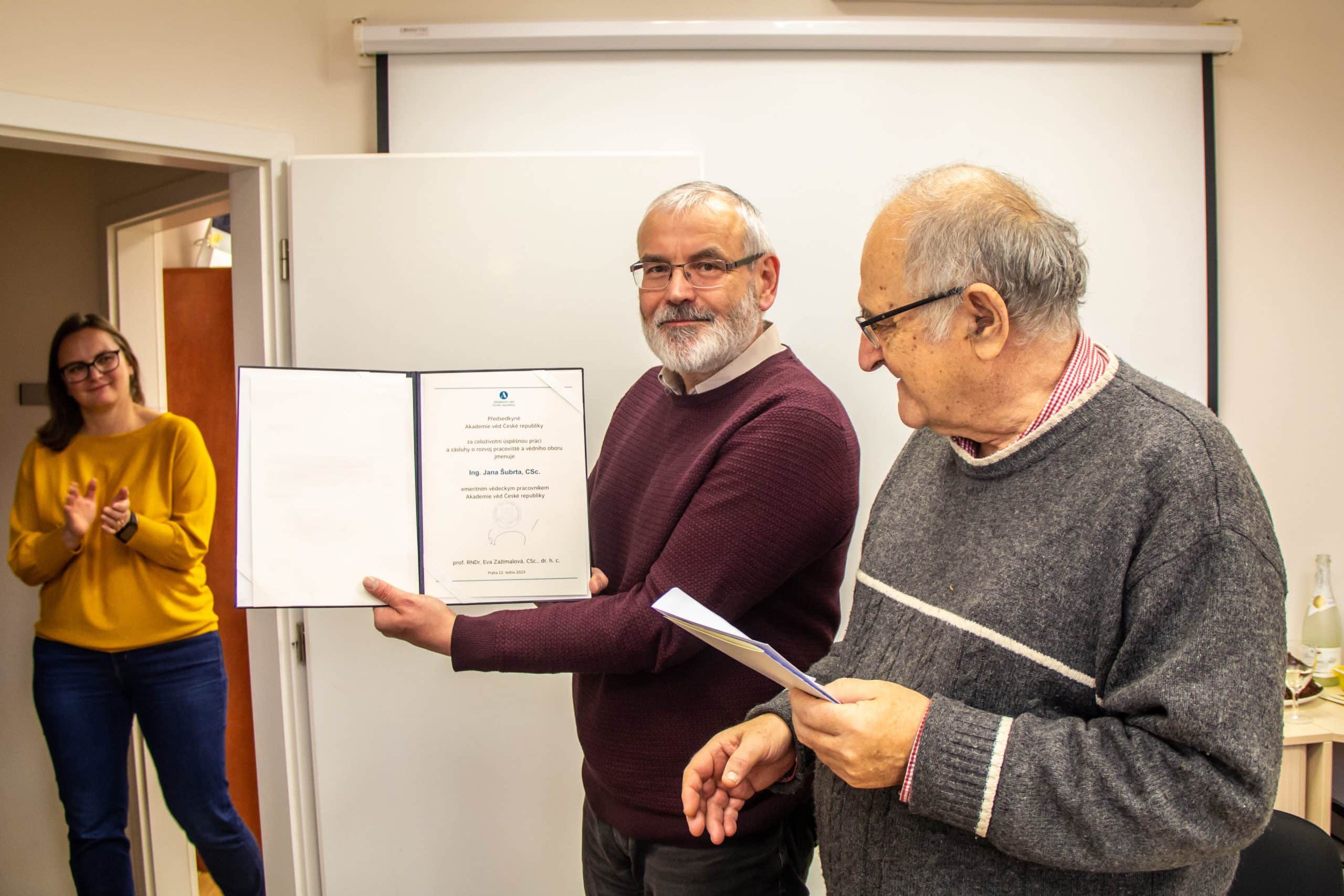 Jan Šubrt received the award from Kamil Lang, director of the Institute of Inorganic Chemistry.
Colleagues, co-workers, friends and relatives came to congratulate Jan Šubrt. The atmosphere both at the workplace and outside was always very nice and pleasant.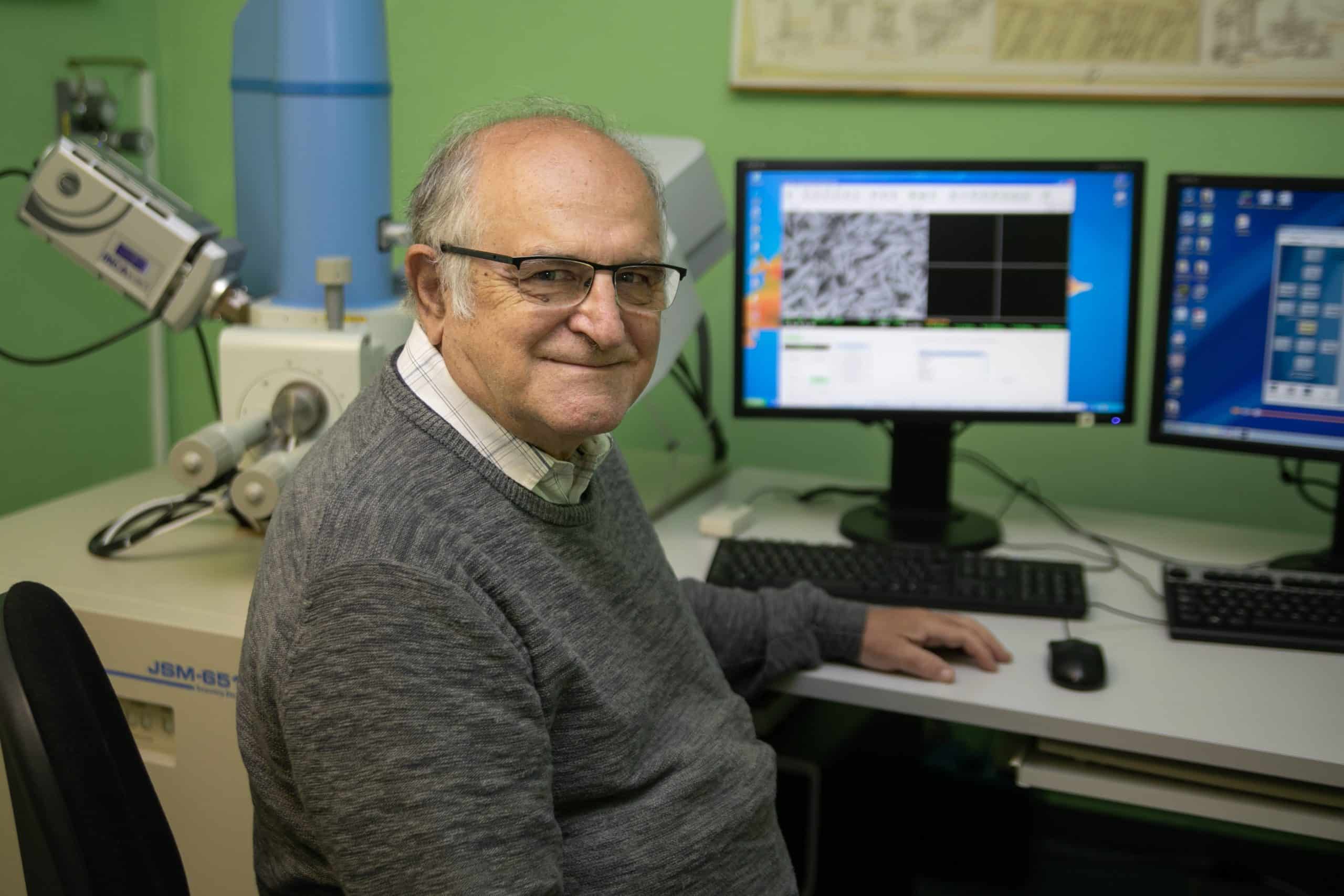 Jan Šubrt joined the Institute of Inorganic Chemistry of the CAS in 1972. Since 1990 he has headed the Department of Solid Phase Chemistry and since 2010 the newly established Centre of Instrumental Techniques. In his career, he has been mainly engaged in research on various forms of titanium dioxide. Scanning electron microscopy with EDS detection became his specialty and hobby. Jan Šubrt is the author of more than 115 publications on Web of Science. He has been principal investigator of many major grants and supervisor of many master and doctoral theses. He has devoted his entire professional life to work at the Institute of Inorganic Chemistry of the CAS. During his long career he has managed to build a department with excellent instrumentation and high quality research.