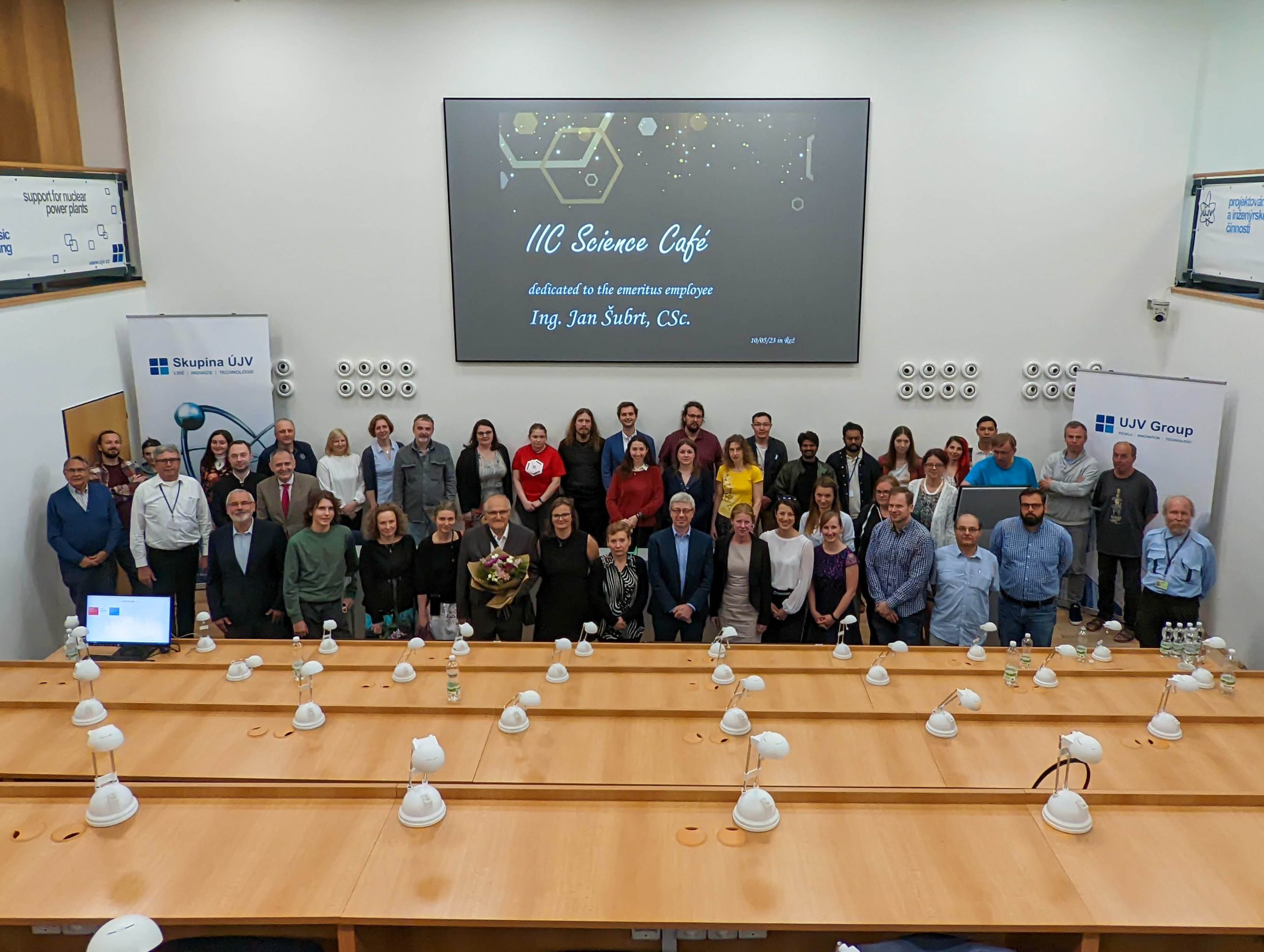 Thank you all for attending the special IIC Science Café seminar. Congratulations again to Mr. Ing. Jan Šubrt, CSc. on his jubilee and on the award from the Academy of Sciences of the CAS.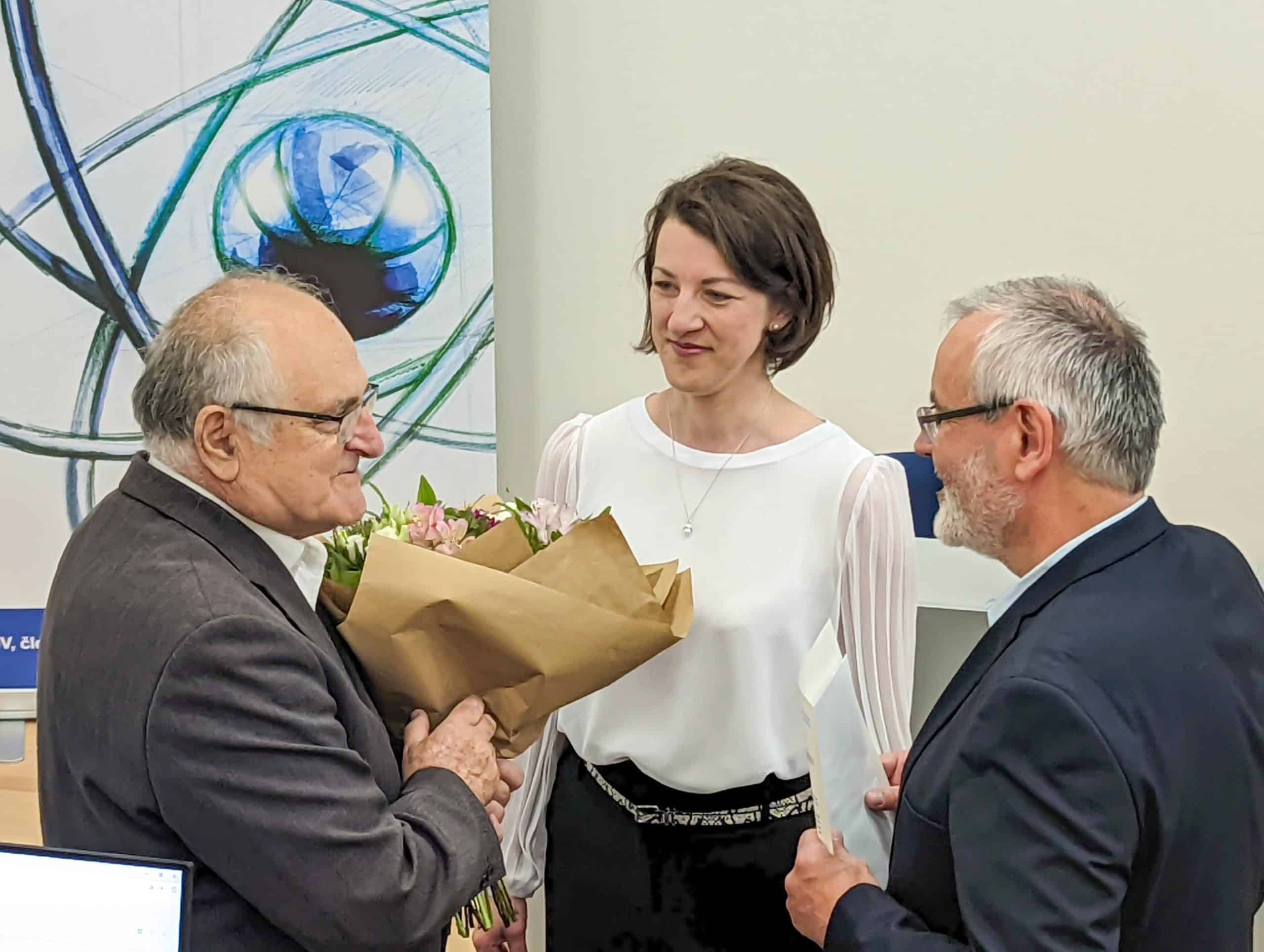 Congratulations from the director and the chairman of the Board.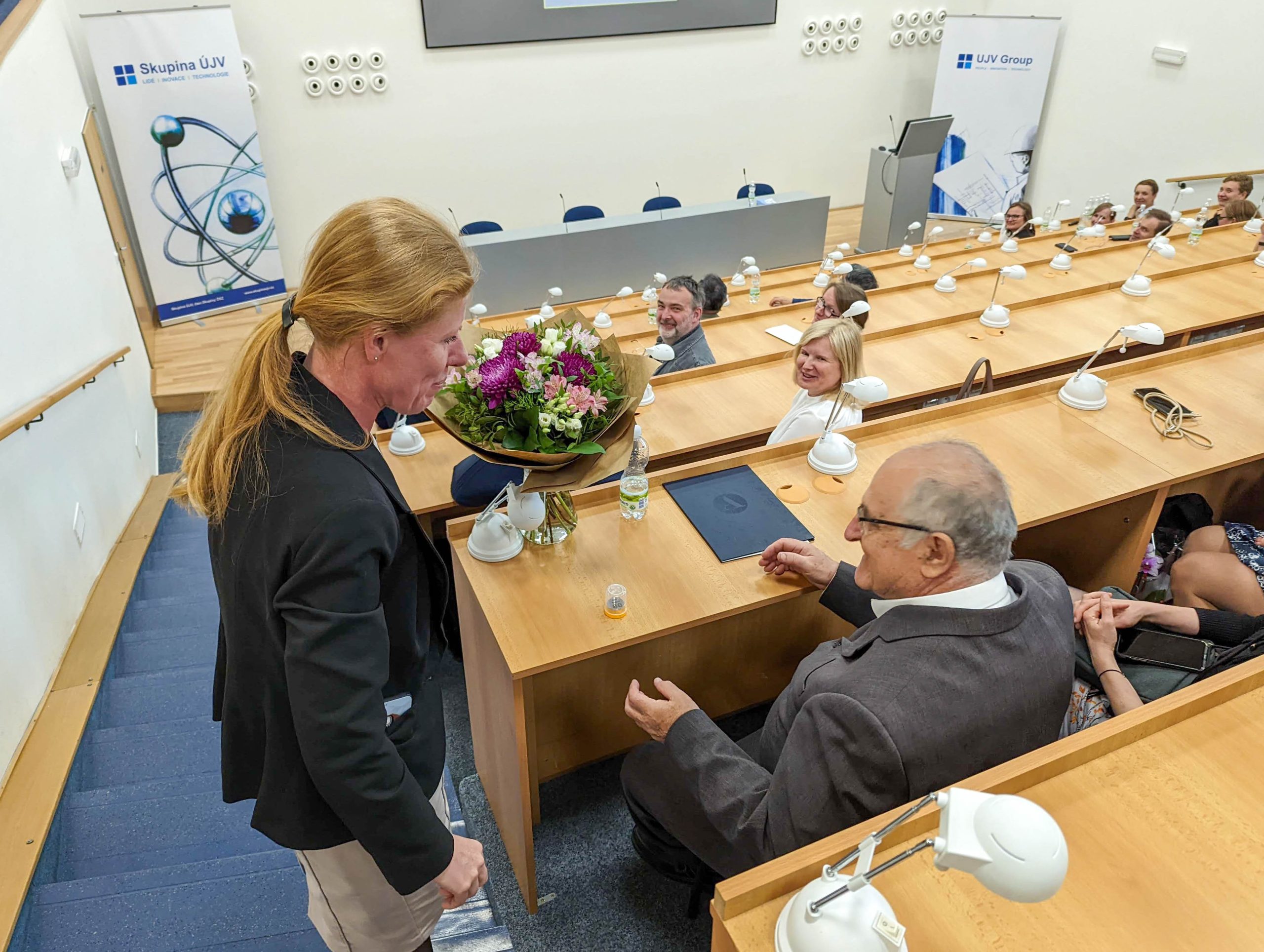 Mr. Šubrt got a bouquet and an unusual gift with a secret message that he can only read under a microscope.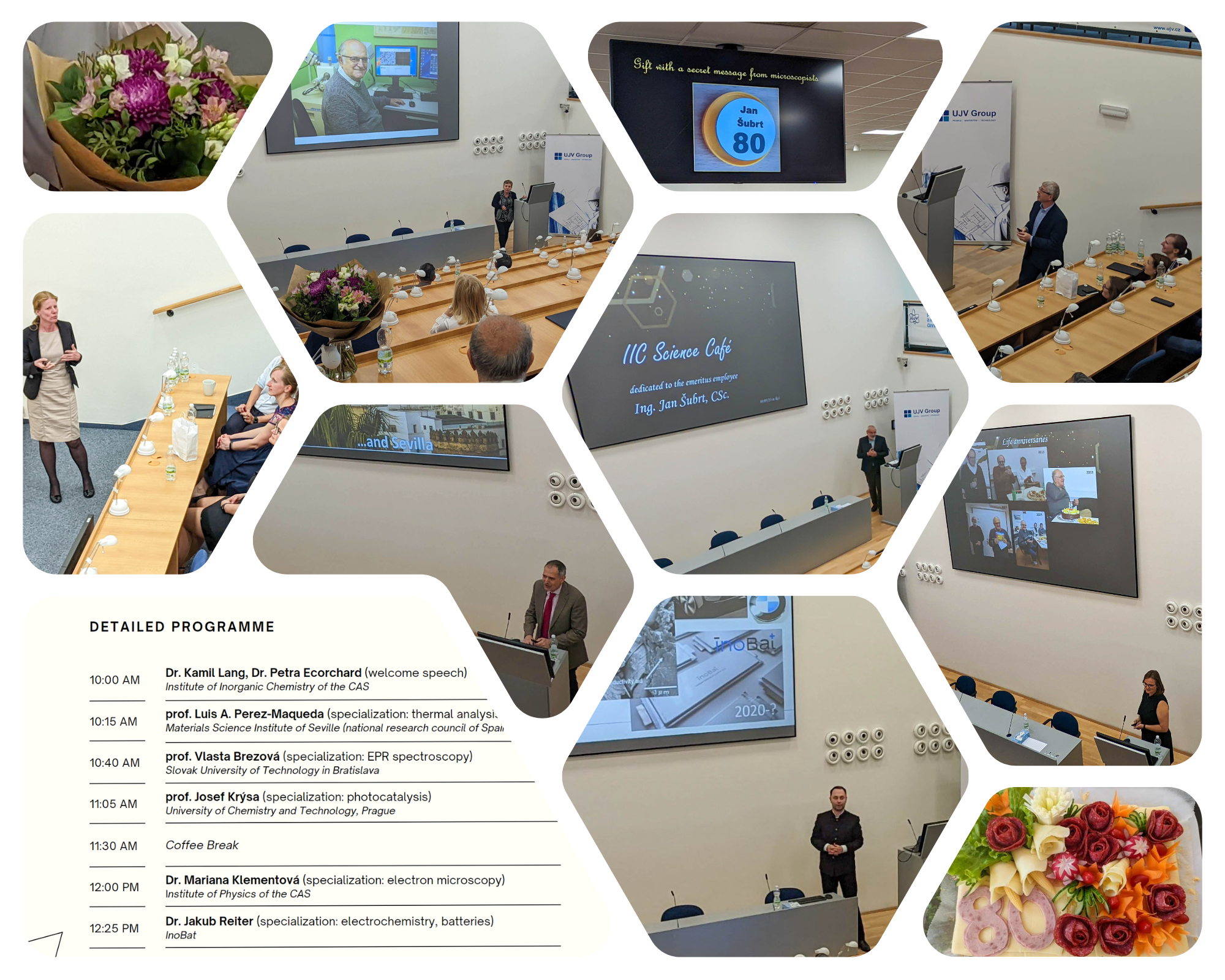 Mr. Šubrt's colleagues from the Czech Republic and abroad presented at the seminar.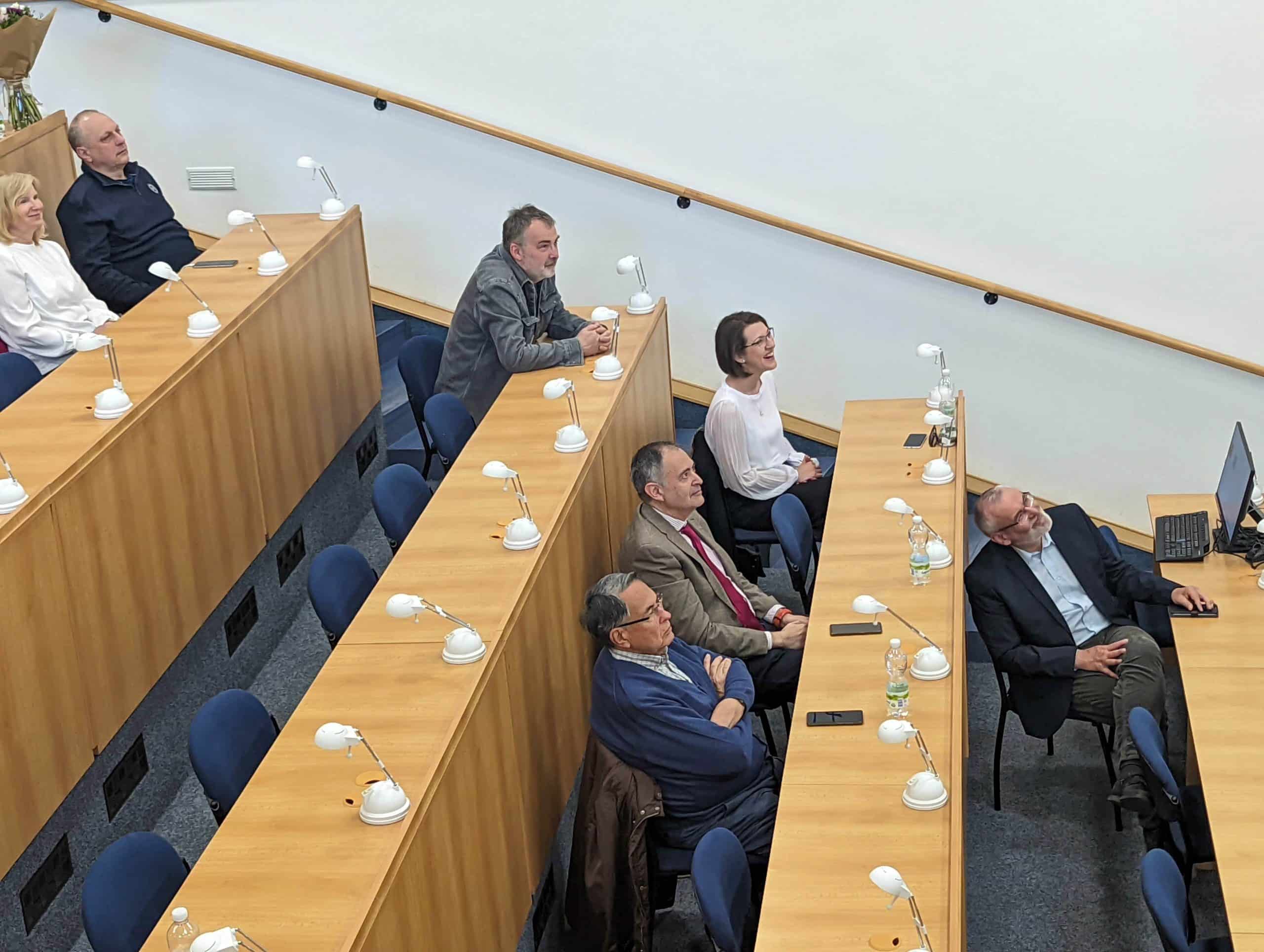 The lectures were given in a very nice and often entertaining way.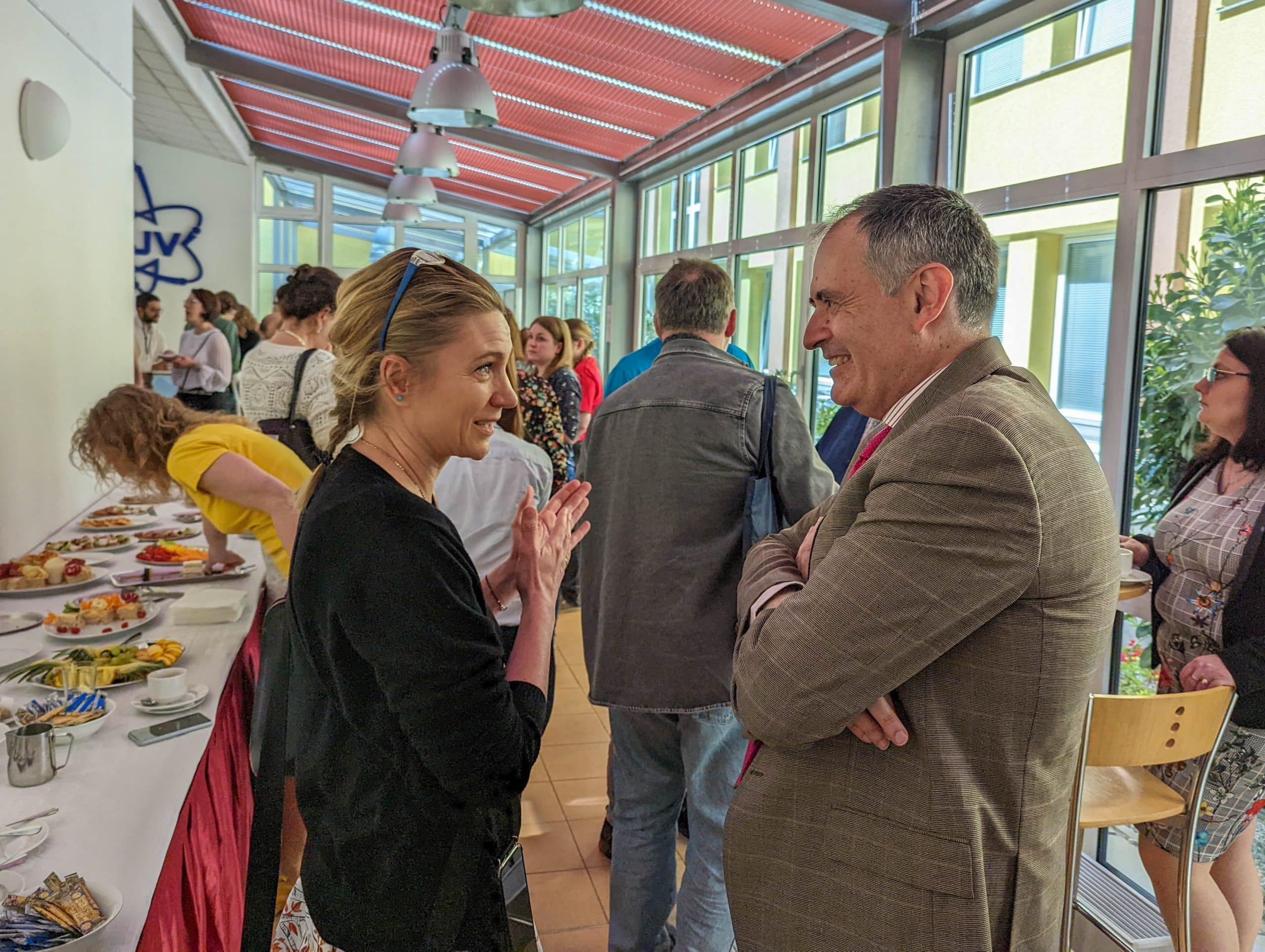 There was a lively discussion during the refreshment break.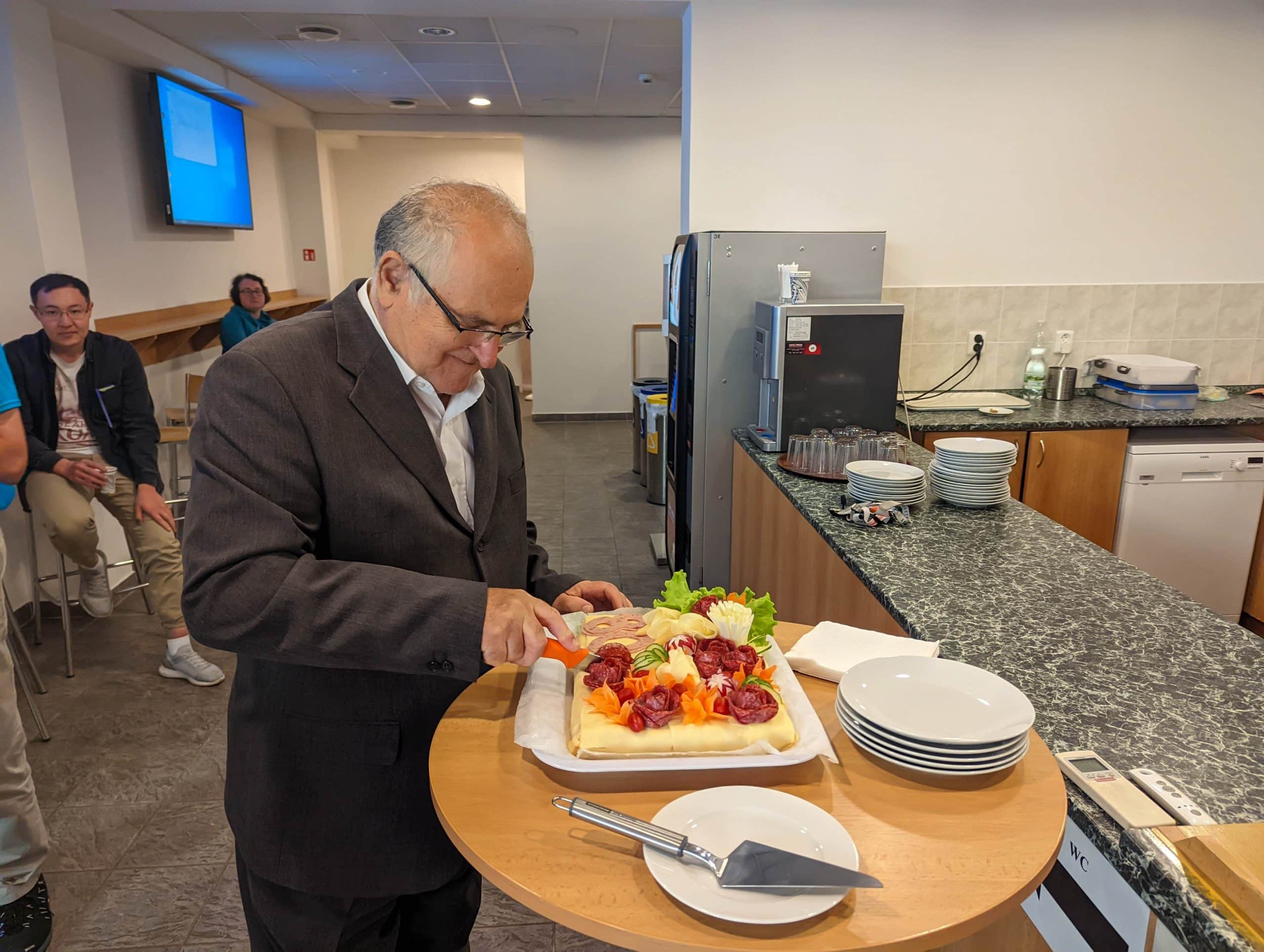 And what would a party be without a birthday cake.